Cheers to a Great Lakes milestone
Sep 6, 2013
Great Lakes Brewing Company is celebrating its 25th birthday right now with a block party on Cleveland's West 25th Street. So wish I could have been there to raise a glass in salute.
The first time I went to Great Lakes was summer 1990, when I went with my fellow John Carroll University RAs after a day of team-building exercises. I wasn't 21 yet, so I didn't drink a beer that night. But it felt good to be there amid the excitement of an establishment paying homage to Cleveland history, and trying to make Cleveland history.
I graduated from JCU, moved to Hawaii, then returned to Cleveland in 1994. I'd go to Great Lakes with Erin and her family, or Joe Cimperman, or my other friends. The beer was really good, and I loved going to gritty Ohio City where Great Lakes and the West Side Market and a good Cambodian restaurant and coffeeshops and a wine bar and more were coming in.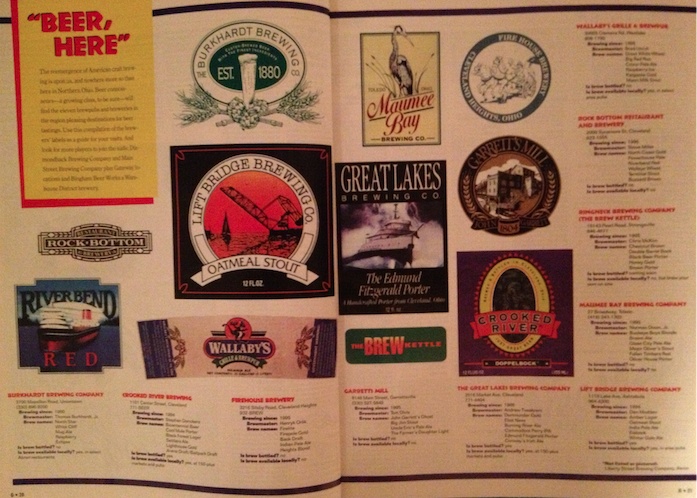 As editor of Northern Ohio Live, I found a way to feature the breweries of the region with a spread we ran in the Gourmet Guide. I can still recall the delight and surprise that came upon me when I tasted the oatmeal stout at Lift Bridge Brewery in Ashtabula. My friend Paul had picked me up one Saturday, and on a lark we drove east to Ashtabula to visit this new brewery. We found it in an old garage, and the brewer was finishing up the day's cleaning, the spent grain still steaming in a pile on the floor. He gave us the nickel tour, talked about his plans for the brewery, and then poured us glasses of the delicious stout. Alas, Lift Bridge is no more, but the memory of that brew is still with me.
My dad hosted a rehearsal dinner upstairs in August 1996, adorning Erin and me and most of the other family and guests with leis he brought from Honolulu. Kegs of Great Lakes beer fueled the dancing in the wedding tent, in the Shaughnessy front yard, the next night.
When we moved to North Carolina, I found that Chapel Hill had two good brewpubs, and so I frequented Carolina Brewery and Top of the Hill. Now North Carolina has dozens and dozens of new breweries. Winn Bassett gave a great talk at Ignite Raleigh 3 last year:
Good beer all around me, but I missed Great Lakes brews, especially the award-winning Dortmunder Gold. So when we visited Cleveland, I always brought back a six pack or two to enjoy in Carrboro or Durham. And when our good friend Harold McCarty visited, he brought the variety twelve pack — and a six pack of Dortmunder Gold.
Then, in February 2012, Great Lakes came to North Carolina. Now I can find my favorite brew at the Weaver Street Market in Carroboro and Sam's Quik Shop near Durham, and on tap at various bars and restaurants.
A moment ago, I popped the top on a bottle of a Great Lakes The Wright Pils, adorned with an illustration of the Wright Brothers Flyer: a Cleveland beer commemorating the Ohio-North Carolina connection. What better way to toast to the success of Great Lakes Brewing Company.
Cheers!
Extra:
Last month when I was in Washington drinking in the Capitol City Brewing Company, I noticed this picture and caption on the wall: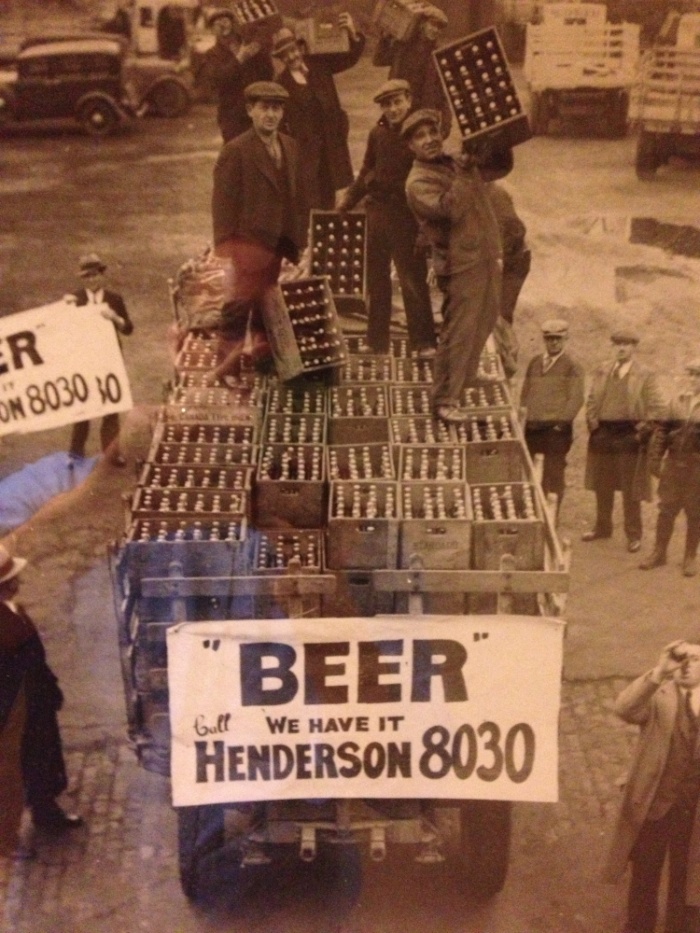 Anton Zuiker ☄

© 2000 Zuiker Chronicles Publishing, LLC