2010 in review: something to jump for
Jan 1, 2011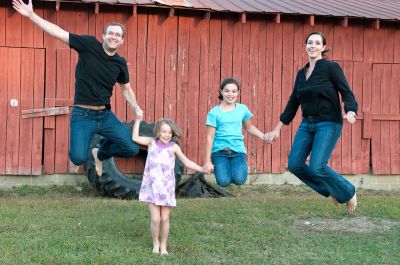 It's fitting that the book I finished last in 2010, just last week, was Say Everything, by Scott Rosenberg (@scottros). Rosenberg's book is a phenomenal history of blogging, and not a page went by that I didn't find myself nodding in agreement or satisfaction, recalling my first encounter or long relationship with the bloggers or tools or sites he was describing.
For example, Dave Winer figures prominently in Say Everything, and I was familiar with many of the references. I started reading Dave's Scripting News soon after I started the Zuiker Chronicles Online in 2000, and I've learned so very much from him through the years. When we sat together on the patio of Crook's Corner the day after the 2005 Triangle Blogging Conference (noted here), he urged me to "bootstrap your community." (It's nice to see my mistersugar icon still on Winer's site.)
This month's ScienceOnline2011 is a direct result of that conversation and that first conference, and not just because my partner in the five-year ScienceOnline effort, Bora Zivkovic, sat next to Winer. ScienceOnline2011 is going to be our biggest and best event yet, and we're stoked — if not sleep-deprived. It turns out Scott Rosenberg will attend, too, and we'll feature his must-read book at the Friday books-and-beer happy hour at Casbah (Karyn Traphagen has organized this, and it's going to rock).
At some point during Say Everything, I mentioned to Erin how fortunate it was that we'd been Peace Corps Volunteers when we were (Republic of Vanuatu 1997-1999). In 1997, I was just beginning to to dabble in the Internet — through Excite.com — but spending the next years on an island with no electricity (hence no Internet) gave me an insatiable hunger for all things Web when I alighted back in Cleveland in 2000.
Ten years later, my story was very much entwined with the story of blogging. If you know me or read my blog (or have seen my About page), you'll know that I celebrated my decade of blogging in July.
Of course, the year had started off with ScienceOnline2010, our fourth annual North Carolina science blogging conference. Soon after that heady, intense experience, I retreated to the coast for silent contemplation and realized it's through writing that I think best. Thinking places, or I am before I am is probably the most important blog post I've ever written.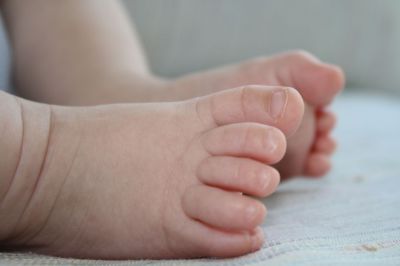 April began with me turning 40, and ended with Oliver's birth.
In June, I took a new job at Duke, as communications director of the Department of Medicine.
August saw our 14th wedding anniversary — can't say it enough, but I am one lucky man to be married to Erin Shaughnessy Zuiker. The next month, I found another reason to be grateful, and I wrote When giving goes viral.
In October, we held the BlogTogether Birthday Bash, and David Kroll wowed me with a song, Minister of Ether (David wrote a great post about his own blogging anniversary, Five years of Terra Sigillata).
And then, for the rest of the year, I focused on the juggling act of life — my duties at Duke, Erin's as attorney, Anna and Malia at school learning, Oliver developing, conference planning kicking in, holidays and family gatherings.
My mother and brother, Joel, are visiting this weekend; this week marked the one-year anniversary of the death of my grandfather, Louis Sisco, and my mother and I paused to remember what an amazing man he was. Long before Dave Winer was telling me to bootstrap the Triangle blogging community, Grandpa Sisco was giving me lessons for bootstrapping my life.
All in all, I think my 2010 — a year of personal and professional accomplishment — was testament to the influence of my grandfather, mother, Dave Winer, Bora, David, Erin and so very many other individuals who have graced my life. If I couldn't "say everything" and had but one thing to utter, it would be this: Thank you.
Don't miss Bora's even longer year-in-review post in which he details his amazing year.
Anton Zuiker ☄

© 2000 Zuiker Chronicles Publishing, LLC