Home improvement
Jan 4, 2006
Erin and I just finished remodeling the main bathroom in our house. It now has a new vanity counter, sink and faucet, new linoleum floor, cute butterfly towel hooks and a new wax seal under the toilet. Thank goodness for the stash of tools Chris and Butch gave me over the years. Thanks also to neighbors Jeff and Shelley, my brother-in-law Mike and the World Wide Web for answers to my questions about nail guns and shoe molding and toilet plumbing.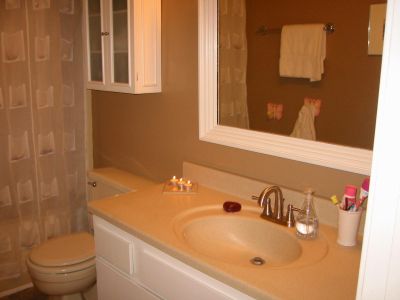 Here's another view, showing the cute little Amish-built potty my mom bought for Anna. Malia uses it now (she's been potty-trained for nearly a year).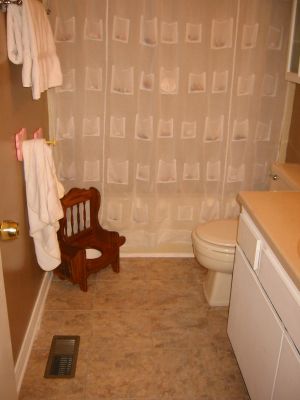 Next project: replace the sliding glass door.
Anton Zuiker ☄

© 2000 Zuiker Chronicles Publishing, LLC