Philip Johnson
Jan 26, 2005
Architect Philip Johnson died yesterday. Read the NYTimes obit (written by Paul Goldberger, who hasn't been the Times architecture critic for years, an example of how obits of important persons are written well in advance of the person's passing); and listen to NPR on Johnson. UPDATE: The New Yorker on Johnson.
In July 1996, I spent an afternoon touring the Glass House with Philip Johnson, who then took me and Richard Gildenmeister to lunch in New Canaan. A fine day, one which I'll always remember. Damn, I spent a day with someone famous. Here are two articles I wrote for Northern Ohio Live about that visit: Johnson's Cleveland 'Monsta' and Show Me the Dickie. The first shares an exchange I had with Johnson over lunch.
Richard and I had driven from Cleveland to NYC over the July 4th holiday, and it was a perfect time to visit the city – all the New Yorkers seemed to have abandoned Manhattan. One day we drove up to New Canaan, CT, to meet Johnson, whose sister, Jeannette Dempsey, is a dear friend of Richard's (Erin and I were occasional guests to Mrs. Dempsey's Judson Manor pad for cocktails). Johnson gave us a tour of the Glass House, a new building he'd designed to be a visitor's center once his property was given to an historical society on his death, and the other buildings on his grounds, including an underground art gallery with paintings by Andy Warhol and other modern artists. Outside, Johnson challenged me to climb to the top of a tower-like art installation, and from the top I read an inscription by a poet-friend of Johnson's (I'll have to dig out my journal from that year to find the inscription).
After the tour, we sat outside and drank iced tea. Richard gave Johnson a pair of Cleveland Indians glasses, and the famous architect took off his signature round black glasses and donned the Tribe specs.
From the NYTimes, there's this explanation of his specs:
In 1934, Johnson took the glasses worn by his Modernist hero, Le Corbusier, and slightly redesigned them, making them rounder and changing the earpieces. He gave the new design to Cartier and ordered a pair. Over the years, Johnson's design would become a prime signifier of brainy, creative and often gay male eccentricity. (A current example: the Chelsea art dealer Matthew Marks, who purchased his pair from the London emporium Cutler & Gross in the 1980's. Mr. Marks represents the artist Ellsworth Kelly, who wears a similar style.) And they would become a symbol of the architectural profession: I. M. Pei sports similar specs; Terence Riley, the Philip Johnson curator of architecture at the Museum of Modern Art, wore them before switching to contacts.
And some pictures from that day: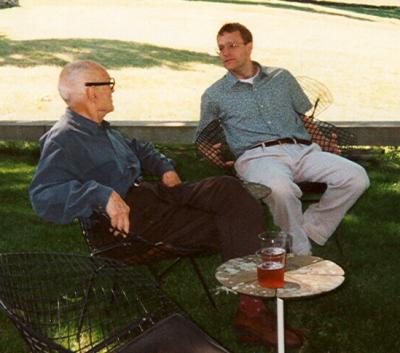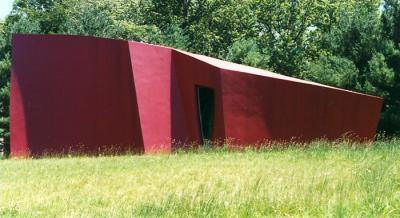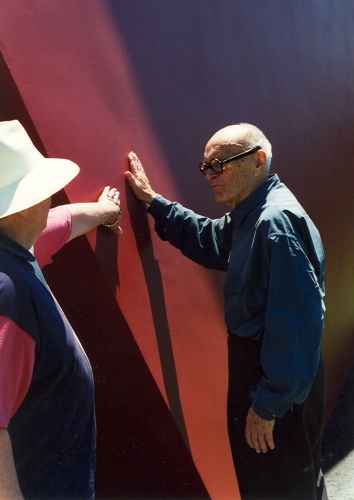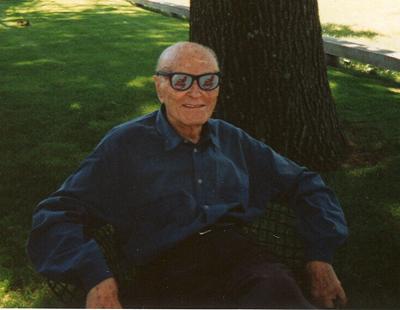 Anton Zuiker ☄

© 2000 Zuiker Chronicles Publishing, LLC